Solving Your Business's Problems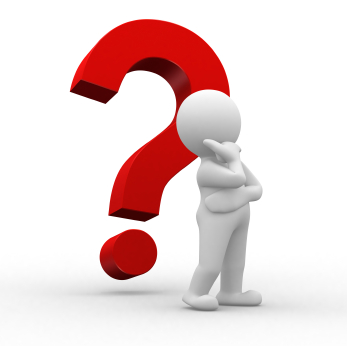 Your business surely has a number of problems that need effective solutions. I have years of experience in helping manufacturers use Visual Enterprise as a powerful framework for solving manufacturing problems. Read on to learn more about how I helped some of my customers deal with important business issues.
You've finally got the order entered into Visual Enterprise, now what?
Have you ever noticed how every picture of the sales funnel stops with the sale? It is as if everything that happens after your customer places an order occurs in a portion of the funnel labeled "then a miracle occurs." Filling the funnel and praying that everything else goes Ok is not a strategy for growth.
With assistance from me, Visual Manufacturing (or Visual Enterprise or ERP Visual or, if you prefer, just plain old Visual) can be a powerful tool for building the success of your manufacturing business.
Click here to learn how Kurt B. Carr can help your business grow...
Among the most misused resources in any organization are the skills and intelligence of key people. These people are the linchpins of your company; the folks who have the experience, expertise and drive to make things happen and foster growth. They are vital agents of change for your business.
More frequently, however, they become roadblocks to change and growth. Because of their special skills and abilities, they become central to processing every order and involved in every decision. They frequently become so bogged down in making sure that today's business occurs that they are unavailable for the more important business of creating the future.
You can only fix this problem by building a climate in which the routine happens routinely and your key people are only involved when their special skills are truly needed. I can help you use Visual Enterprise as a powerful tool for liberating the potential of your most important resources.
Click here to learn how Kurt B. Carr can help you better leverage your most important asset...
Making Time: The Art of Scheduling with Visual Enterprise
Many manufacturers have trouble making their promised delivery dates. When they do actually make the promised date, it is frequently accomplished through a mix of exuberant expediting and he-man heroics. However good it feels to be the hero, think how much better it would be to have quoted a realistic delivery date in the first place.
This is the promise of Visual Enterprise's scheduling system and the reason that many Visual customers purchased the system in the first place. However, making scheduling work is not just a matter of installing Visual and flipping the switch.
I have years of experience in helping companies use Visual's powerful scheduling tools to make promises that they can keep. I help my customers use Visual's powerful scheduling system to plan for a better future.
Click here to learn how I can help you scheduling using Visual Enterprise's powerful tools...
What to do when Everything is Custom
The life of the customized products manufacturer is a rough one. Each order brings a new fire-drill, the aim of which is to get the order into the system, through engineering, purchasing and accounting and out to the shop floor before the promised delivery date passes.
In many organizations, one-half to two-thirds of the total lead-time for an item is consumed in non-manufacturing activities. This is not merely idle time either. This lead-time is required because of the large number of activities that are required to get the job ready to go on the shop floor.
The solution to this problem does not involve adding more technology. If done prematurely, adding tools like enhanced order entry systems, PLM systems and product configurators only create more difficulties. The key to delivering customized products effectively and in a fashion that effectively scales, is to develop a much more efficient process.
I have spent most of my career working with and learning from custom product manufacturers. Let me apply some of that experience in helping your company better use Visual Enterprise to achieve your goals.
Click here to learn how I can help your company deal with the custom manufacturing blues...